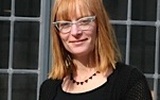 Ms. Edwards
Janine Edwards is a certified teacher with a Masters in Education from Seattle's Antioch University, a school she chose because of its emphasis on intentional linkages between the classroom and the world through experiential education . She chose teaching as a career because of its global possibilities and its creative potential. She strives to bring her proclivity for adventure and her appreciation for the power of words into her Language Arts instruction. Despite the uniformity of the fluorescent library lights under which students meet with her, she hopes students will leave seeing things in a new way.

---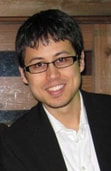 Mr. Mack

David Mack is a certified secondary English teacher and trained writing tutor. He holds two graduate degrees from Princeton Seminary, one of which focuses on the philosophy and practice of education. He has taught or tutored students at all levels -- from elementary school to college. David is passionate about both learning and teaching and is a firm believer in the power of education. As an undergraduate, he was accepted into the Jr. Fellows Honor Thesis program and, as a graduate student, he was the recipient of the A.A. Hodge Award.
---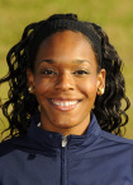 Ms. Danielle
Danielle Gilchrist is a graduate student at Princeton Theological Seminary. Prior to moving to Princeton, Danielle worked at an Achievement Center instructing high school students for the ACT and SAT. Included in Danielle's professional experience is writing and editing advanced Individualized Education Plans to assist students in achieving their academic goals. As a student at Auburn University Danielle graduated on the Southeastern Conference Academic Honor Roll for outstanding academic achievements during her participation in collegiate sports.


---

Mr. Brooks

Cameron Brooks is a graduate student at Princeton Theological Seminary. He and his wife moved to Princeton in 2016 from South Dakota—where he received his B.A. in English Writing & Theology/Philosophy from the University of Sioux Falls. There, he earned the "Senior English Award" his final semester, an award given to the top graduating English student each year. Before moving to Princeton, Cameron worked as an editor and ghost writer for Throne Publishing Group in Sioux Falls, SD. He is passionate about the power of words and believes that writing can give clarity and purpose to our lives, no matter who or where we are. He also enjoys playing guitar and exploring coffee shops with his wife.
---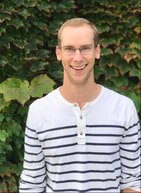 Mr. Nichols

Michael Nichols is a graduate student at Princeton Theological Seminary. He and his wife recently moved here from Omaha, Nebraska, where Michael completed a Master of Arts in English and obtained a TESOL Certificate at the University of Nebraska Omaha. He held a graduate assistantship while there, teaching undergraduate composition students and tutoring in the writing center. Michael completed his undergraduate studies in English at the University of Sioux Falls in South Dakota. He appreciates lucid prose, likes when writers employ just the right word, and enjoys an eloquent turn of phrase.

---

Mr. Luke

Mr. Luke DeBoer is a graduate student at Princeton Theological Seminary (PTS), working towards a Master of Divinity (MDiv). Prior to PTS Luke earned a B.A. from the University of Sioux Falls (USF) in Theology and Philosophy, with a minor in English. As an undergraduate student, Luke was selected for the USF Purple Feather Award, awarded to 5% of the Junior Class for outstanding leadership, scholarship, character, and service. Additionally, Luke was elected Student Body President his senior year, and served as a member of the USF Board of Trustees. Outside of USF, Luke gained professional experience as an instructor in an elementary afterschool program located in Sioux Falls, South Dakota and worked as an ELS instructor for various organizations. Following graduation from PTS, Luke plans on securing a position as an overseas collegiate instructor with a focus on theology, philosophy, and English.
---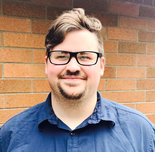 Mr. Baker

Lance Baker is currently a graduate student at Princeton Theological Seminary. He and his wife Bethany moved to the Princeton area in 2017 from Oregon, where Lance was a pastor responsible for Christian education for children and teens. Lance's professional experience includes tutoring and teaching a variety of subjects, including teaching students with learning disabilities. Lance has his B.A. with a double major in Biblical Studies and Christian Ministries from Azusa Pacific University in Azusa, CA. Lance cares deeply about teaching, and finds great joy in assisting students in discovering their potential. He believes that education is a key factor in personal development, and hopes to not only educate students on the subjects of writing and language arts, but also leave an impact on his students' continued growth as individuals.
---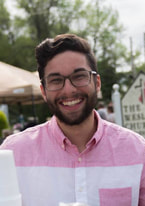 ​Mr. Adam
​
Adam Munshaw is a graduate student at Princeton Theological Seminary. He and his wife, Abby, moved to Princeton in 2016 from Southern Maryland. Adam graduated summa cum laude from Indiana Wesleyan University while also completing the Mary C. Dodd Honors program. Adam has experience tutoring students and teaching classes through summer camps and after-school programs. He believes that literature and poetry can help communicate truth in ways that engage our imaginations. ​
---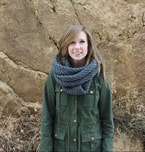 ​Ms. Christine

Christine Barkalow has her degree in Elementary Education from Colorado Christian University, and has four years of experience working in elementary schools. During that time, she primarily worked with students in small groups to improve their reading and writing skills. Christine is passionate about teaching, and is especially passionate about helping students to develop a love for reading and writing. She has experienced the power of literature in her own life, and wants to provide students with the tools and skills necessary to explore and experience all that literature has to offer them.
---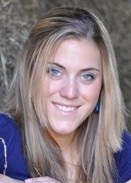 Ms. Bridget
PWA substitute instructor
Bridget Wendell is a certified teacher with a Masters degree in education from UNC Wilmington. She is certified in both Spanish and English and has over 5 years of teaching experience. While teaching, she integrated real life experience through service-learning projects with her students and has also taught at an international language acquisition program for middle school students in Costa Rica. She enjoys helping students make connections and develop a love for learning. Bridget has also presented at a state wide educator conference and has worked closely with Master Teachers. She is committed to student success and employs creative instructional strategies to engage students and help them meet their learning goals. Bridget looks forward to inspiring your student towards greater academic success.


---