Princeton Writing Academy offers a comprehensive English Language Arts curriculum focused on improving writing skills.


Grammar focus:
to study the rules and nuances of grammar, and put that knowledge to use in writing
Vocabulary focus:
to enrich vocabulary, expand word knowledge, and incorporate word skills in writing
Reading focus:
to encounter a variety of reading genres and study the writing techniques employed in order to inform student writing
Comprehension focus:
to engage text in an informed way that allows students to make connections between what they read and what they observe

Writing focus:
to experience the power of words and learn skills that will help students wield words effectively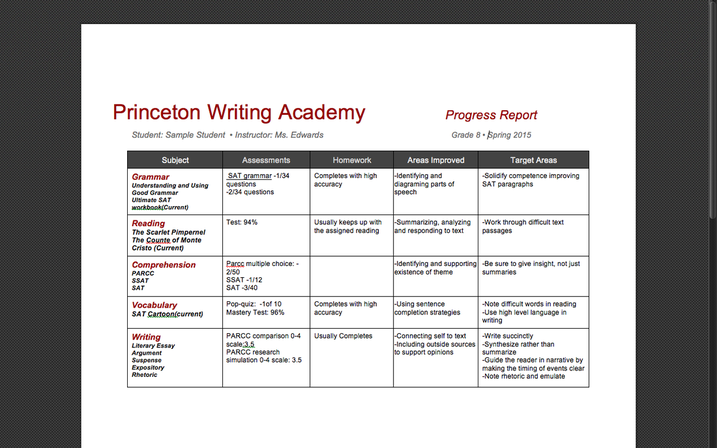 Progress Reports, updated by instructors, are available for parents and students to view throughout the school year.
See sample.

---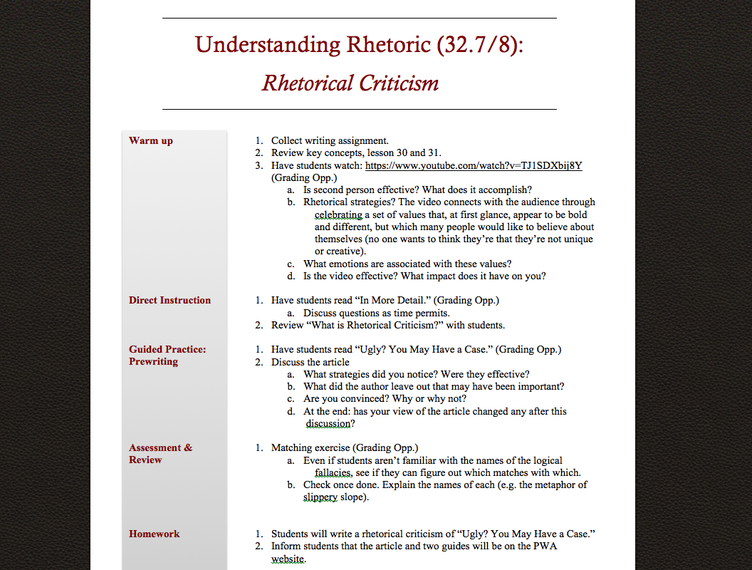 Weekly lesson plans target specific standards, yet are individualized as appropriate.
See sample.

---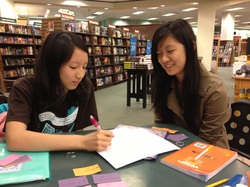 ---